DISTINCTIVE. REFINED.
Personalized Hospitality
About
A Modern Deco Hotel in Lincoln, Nebraska
Our hotel blends the independent spirit of Lincoln's heritage, neo-classical architecture, and sophisticated accommodations to create a boutique hotel experience Lincoln hasn't seen before. The creative spirit of the late Ulysses native and hotel namesake, Ken Kindler, lives on through artful details and the hospitality we extend to our guests. The Kindler Hotel's design was conceived by award-winning Ross Vincent Design.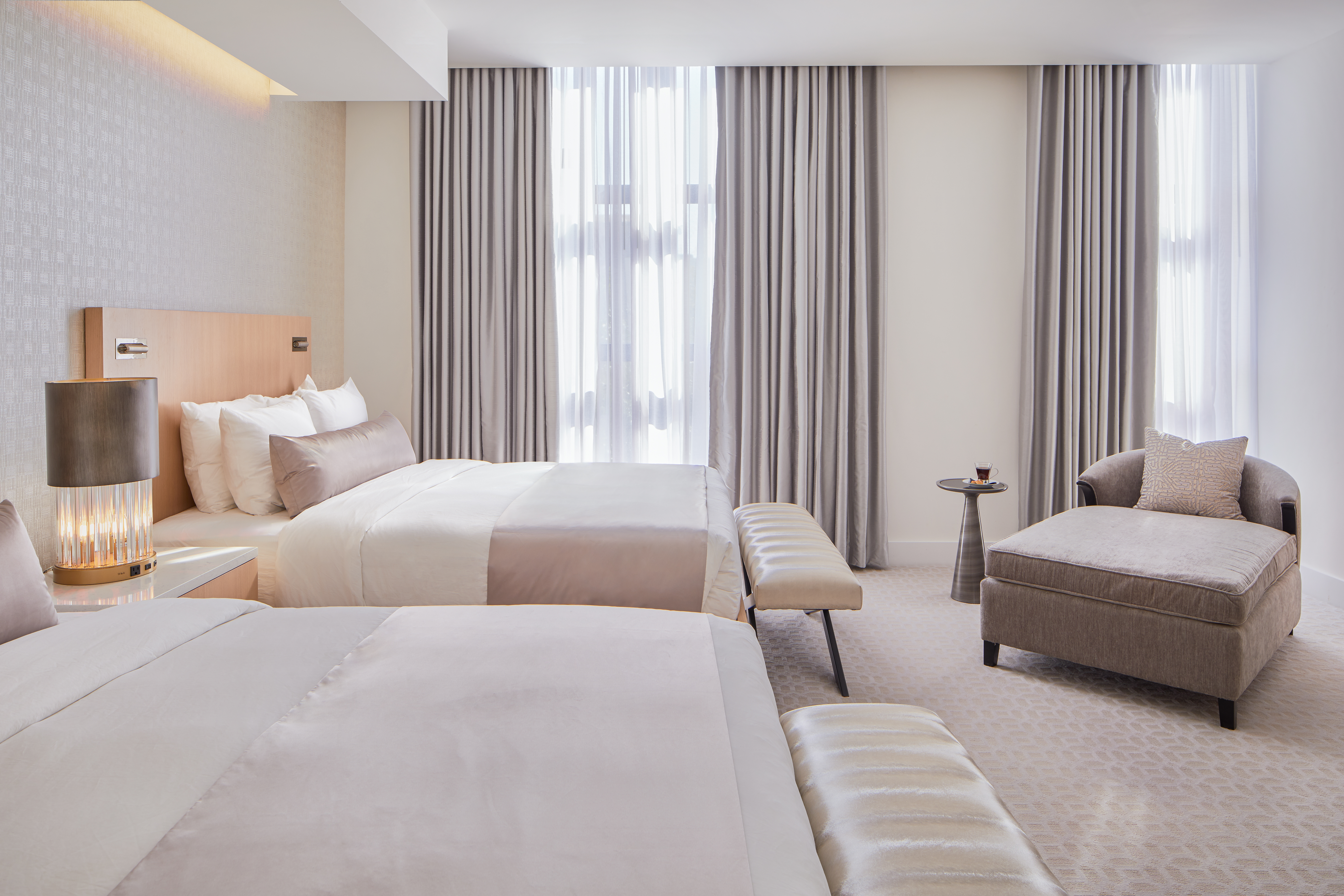 ROOMS & SUITES
Designer Rooms
Our 45 well-appointed guest rooms take inspiration from Lincoln, Nebraska's rich cultural history. Our double queen rooms are perfect for guests traveling with a family or a group, and our Lincoln Suites are ideal for a business trip or a romantic getaway. Our warm and attentive staff are always on hand to ensure your stay at Lincoln's first and only boutique hotel meets your standards, and ours.
AMENITIES
Elegant Accommodations
We take pride in providing impeccable service. We offer guests thoughtful amenities and distinctive features to ensure that each stay is comfortable and memorable. Upon arrival, guests can connect to our complimentary WiFi and take a seat in our stylish and welcoming lobby. Our on-site bar, Boitano's Lounge, offers classic craft cocktails and substantial bar bites just steps from the front desk.
The main entrance to The Kindler Hotel is accessible for people with mobility impairment through the public entrance on N. 11th Street. Boitano's Lounge and our Reception Desk are accessible for people with mobility impairment through our front doors and Lobby. Our rooms with features for people with hearing impairment are also accessible for people with mobility impairment through our elevators. If you have questions about our accessibility features, please call us at 402.261.7800 or email us at [email protected]
HOW CAN WE HELP?
Let Us Assist You
Have a question? Contact us today to learn about reservation details or hear about the numerous attractions just steps away from our unbeatable downtown location.
216 North 11th Street, Lincoln, NE 68508